The EAA Virtual Activities Committee is delighted to host a Roundtable Conversation on "Gender in the Accounting Profession", which will take place on Zoom, on September 22, 2021 at 4.00pm CEST. Registration is now open here.
Due to unforeseen circumstances Emily Martin will not be able to participate to the event, but we are happy to announce that Prof. Andrea Romi has accepted to take part to the debate, and will delve into this topic together with Kathryn Haynes. Irma Malafronte will facilitate this fascinating conversation and there will be an opportunity for Q&A.
We thank the speakers and the EAA for their support, and we look forward to welcoming you to this Roundtable Conversation.
EAA Virtual Activities Committee
Speakers: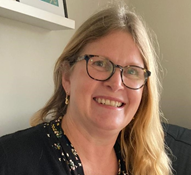 Kathryn Haynes is Professor of Accounting at Northumbria University. She is also a Chartered Accountant and Fellow of the Institute of Chartered Accountants in England and Wales (ICAEW) and has held numerous leadership roles in Universities. She had several grants from the Economic and Social Research Council (ESRC) addressing gender, responsible management and the sustainable development goals and was co-facilitator of the United Nations Principles of Responsible Management Education (PRME) Gender Equality Working Group for 8 years. Her research on gender and accountancy has greatly influenced the understanding of gender issues in accounting and in the accounting profession.
Andrea Romi is an Associate Professor within the School of Accounting, and the Co-Director of Diversity, Equity, & Inclusion for the Rawls College of Business at Texas Tech University. After receiving both hxr undergraduate and master's degrees in accounting from the University of Missouri, Andrea went on to earn hxr PhD from the University of Arkansas. Andrea is a social and environmental activist conducting research on the role of accounting in the social and environmental phenomena facing the world. Shx has worked with The Sustainability Consortium, among other leading research institutions and international auditing firms, toward developing uniform, industry-wide sustainability measurements and assurance standards. Toward this goal, Andrea also has immersed hxrself within non-governmental organizations as well as regulatory institutions (e.g. CERES, AICPA, and SEC) to gain practical experience concerning policy strategy as it relates to sustainability. Andrea's most recent work uses accounting frameworks to examine inequities and oppressions systemic to society, including the Time's Up movement and the cannabis industry within the US. Dr. Romi's work has not only been published in prestigious journals and citied by global media outlets, but more importantly to hxr, has been utilized to lobby congress toward social and environmental policy changes. Further, Dr. Romi serves on numerous departmental, college, university, and international committees, as well as acting as an associate editor at two international journals.
Moderator: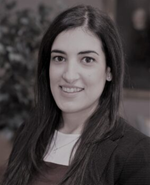 Irma Malafronte is Senior Lecturer in Accounting and Finance at Roehampton Business School, London, UK. Irma's research interests include corporate reporting, integrated reporting, risk disclosure, sustainability and accounting for social impact. She is a member of the Diversity Group of the Virtual Activities Committee of the EAA.