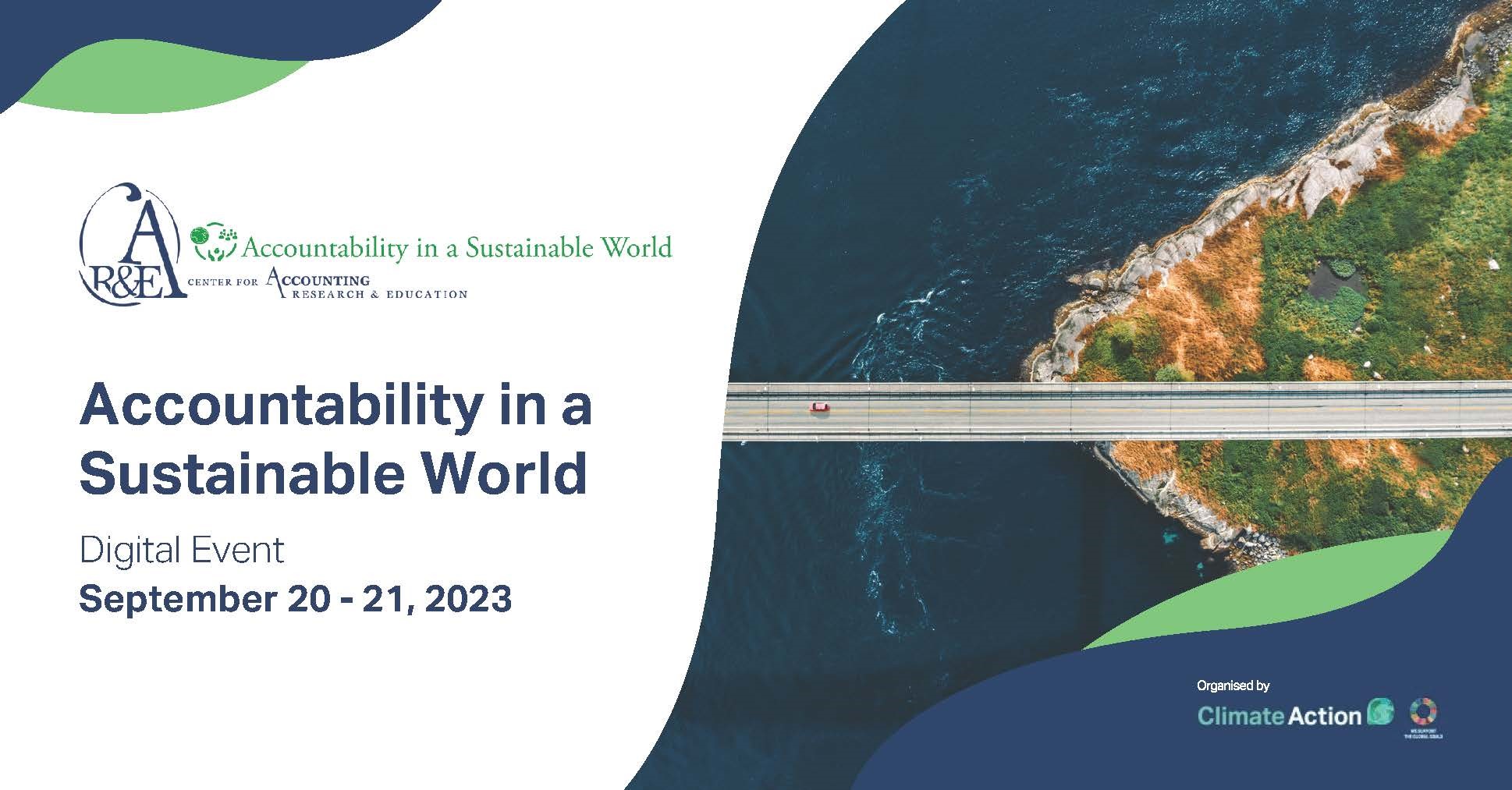 Accountability in a Sustainable World returns to Climate Week NYC for its 3rd annual conference on September 20-21, 2023, in conjunction with the Sustainable Investment Forum North America and UNEP FI. In order to minimize the carbon footprint and accommodate as many delegates as possible, these sessions will be presented virtually.
The conference will include over 50 academic and non-academic speakers. Continuing upon the successes of the previous two conferences, the 2023 Accountability in a Sustainable World conference will delve deeper into regulation, sustainability reporting, capital allocation, and performance metrics. The ongoing conversation will answer the immediate need for dialogue among academics and non-academics about sustainability, data and measurement, related assurance, high-quality information to inform responsible investment decisions, and accountability in setting personal, corporate, and public sector goals.
This conference will focus on key concerns regarding the assurance of a sustainable future: the changing sustainability reporting landscape, the politicization of ESG, accounting for sustainability with a particular emphasis on carbon accounting, measurement, and assurance, performance metrics, the new corporate focus on sustainability, the effects of carbon footprint information on consumer choice and thoughts from a younger generation. A main feature of the conference is to generate discourse between academics and non-academics, featuring high-profile, well-informed, often provocative speakers.
 Featured Speakers
Allison Lee, Former SEC Commissioner; Adjunct Professor; Senior Research Fellow, New York University, School of Law
Gabriela Figueiredo Dias, Chair, IESBA
Jeffrey C. Thomson, Retired CEO, IMA and Strategic Advisor – Competent Boards, Inc., Committee of Sponsoring Organizations of the Treadway Commission (COSO)
Mark Babington, Executive Director, Regulatory Standards, Financial Reporting Council
Mark Vaessen, President of Accountancy, Europe, KPMG
Mark van Baal, Founder, Follow This
Teresa Landaverde, Manager, CO2 Strategy, Heidelberg Materials
Thank you and best regards on behalf of Peter Easton, the editors of Accountability in a Sustainable World Quarterly, and the CARE Team