Sponsors & Exhibitors
The following organisations have kindly agreed to sponsor our conference:
UNIVERSITAT DE VALENCIA


The Universitat de València, founded over five centuries ago by the Juries of Valencia, has become a modern, public university that teaches all areas of knowledge: social, economic and legal sciences, experimental sciences, engineering, health sciences, educational sciences and the humanities.
More than 45,800 undergraduate students and 8,600 postgraduate students take classes taught by more than 3,300 professors, lectures and researchers at three campuses.
On the website www.uv.es you can find all the information about the university: its facilities, faculties, departments, research institutes and services. You can also learn about all the activities that the University undertakes: teaching, research, creation and dissemination of culture, transfer of knowledge to the public and private sector, international cooperation and solidarity.
The university community is committed to being a university of reference: According to the most prestigious international rankings, we are the ranked fourth in Spain. We are ranked second in Europe in receiving Erasmus students.
Gold sponsor
AUDIT ANALYTICS

Audit Analytics is an independent research provider of audit, regulatory and disclosure intelligence. Through an easy-to-use online interface, Audit Analytics enables the academic communities and over 230 universities around the world to track, analyse and understand public company disclosure issues and trends. Our database includes the universe of US SEC registrants including foreign filers. Our coverage includes fiscal year 2000 to the present. For more information, visit http://www.auditanalytics.com/, or to schedule a personalized online demonstration, please e-mail Tom Hardy – thardy@ivesinc.com.
Silver sponsors
CENGAGE

Cengage is the global education and technology company built for learners. Cengage's products and services create learning experiences that build confidence and momentum toward the future students want. Cengage is united by a single belief that every student has the potential to be unstoppable. Confident students are successful learners, so Cengage designs tools that keep them moving toward their goals.
Visit us at www.cengage.co.uk or follow us on Twitter @CengageEMEA and @Cengageskills
https://twitter.com/CengageEMEA and https://twitter.com/cengageskills
CHARTERED INSTITUTE OF MANAGEMENT ACCOUNTANTS (CIMA)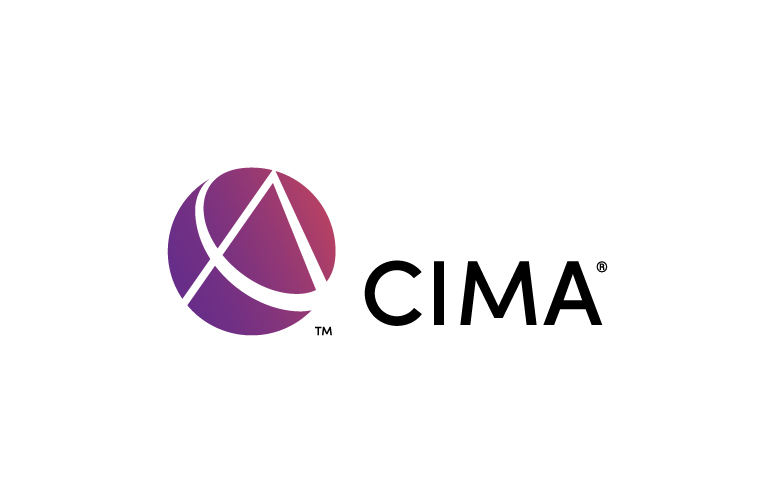 The Chartered Institute of Management Accountants (CIMA) is the world's largest and leading professional body of management accountants. We help individuals and businesses to succeed by harnessing the full power of management accounting – not just accounting for the balance sheet, but accounting for business.
With the American Institute of Certified Public Accountants (AICPA), we support and give voice to 150,000 Chartered Global Management Accountants (CGMAs) across the globe. Our syllabus draws on the unique CGMA Global Management Accounting Principles© and CGMA Competency Framework to equip individuals with high-level abilities that help them achieve sustainable success in both business and finance.
We provide continuing professional development services, fund academic research, develop thought leadership, monitor professional standards, maintain a code of ethics for members, and work with external tuition providers and assessment services to provide the best study and examination experience.
CIMA and the AICPA also make up the Association of International Certified Professional Accountants (the Association). It advances management and public accounting globally, advocating on behalf the public interest and powering opportunity, trust and prosperity for people, businesses and economies worldwide.

INSTITUTE OF MANAGEMENT ACCOUNTANTS (IMA)

IMA®, the association of accountants and financial professionals in business, is one of the largest and most respected associations focused exclusively on advancing the management accounting profession. Globally, IMA supports the profession through research, the CMA® (Certified Management Accountant) program, continuing education, networking and advocacy of the highest ethical business practices. IMA has a global network of more than 80,000 members in 140 countries and 300 professional and student chapters. Headquartered in Montvale, N.J., USA, IMA provides localized services through its four global regions: The Americas, Asia/Pacific, Europe, and Middle East/Africa. For more information about IMA, please visit:
ACCA
Founded in 1904, ACCA (the Association of Chartered Certified Accountants) is the global body for professional accountants. We offer business-relevant, first-choice qualifications to people of application, ability and ambition around the world who seek a rewarding career in accountancy, finance and management. For more information, please go to:
http://www.accaglobal.com/gb/en.html
Symposia sponsors
AUDIT ANALYTICS


EFRAG


EFRAG – European Financial Reporting Advisory Group – is a private association established in 2001 with the encouragement of the European Commission to serve the public interest. Its Member Organisations are European stakeholders and National Organisations having knowledge and interest in the development of IFRS and how they contribute to the efficiency of capital markets.
EFRAG's mission is to serve the European public interest by developing and promoting European views in the field of financial reporting and ensuring these views are properly considered in the IASB standard-setting process and in related international debates. EFRAG ultimately provides advice to the European Commission on whether newly issued or revised IFRS meet the criteria in the IAS Regulation for endorsement for use in the EU, including whether endorsement would be conducive to the European public good.
EFRAG seeks input from all stakeholders, and obtains evidence about specific European circumstances, throughout the standard-setting process and in providing our endorsement advice. Our legitimacy is built on transparency, governance, due process (which may include field tests, impact analyses and outreaches), public accountability and thought leadership. This enables EFRAG to speak convincingly, clearly and consistently, and be recognised as the European Voice in financial reporting.
ABR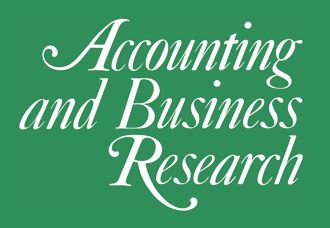 Accounting and Business Research (ABR) was established in 1970 in conjunction with the Institute of Chartered Accountants in England and Wales. Now published by Taylor and Francis, ABR aims to disseminate research containing a substantial and original contribution to accounting knowledge.
Papers cover a broad range of accounting topics, including financial reporting, management accounting, auditing and taxation. Research published in ABR takes a theoretical and/or an empirical approach, using either quantitative or qualitative research methods.
More information, including guidelines for authors, is available at http://www.tandfonline.com/loi/rabr20#.UtOksfRdV8E
2015 Impact Factor: 1.347 Ranking: 32/94 (Business, Finance)
http://www.tandfonline.com/toc/RABR20/current
ICAEW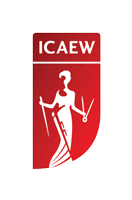 ICAEW connects over 147,000 chartered accountants worldwide, providing this community of professionals with the power to build and sustain strong economies.
Training, developing and supporting accountants throughout their career, we ensure that they have the expertise and values to meet the needs of tomorrow's businesses.
Our profession is right at the heart of the decisions that will define the future, and we contribute by sharing our knowledge, insight and capabilities with others. That way, we can be sure that we are building robust, accountable and fair economies across the globe. For more information, please visit:
Other sponsors

AECA

Spanish Accounting and Business Administration Association (AECA) is the only professional Spanish institution that issues generally accepted Accounting Principles and Standards, and recommendations or studies concerning good practices in Business management. Founded in 1979, the mission of AECA is to achieve a continuous improvement in the competence level of business professionals. Its associates come from a wide professional, academic and research set, and its membership is open to all institutions, individuals and organizations. An important and growing group of professionals and entities from different countries of Europe and Latin America is actively getting involved in the Association and its Research Commissions. Further information is available via:
ICAS

ICAS is a leading professional body of Chartered Accountants (CAs) with over 20,000 members worldwide. We are an educator, examiner, regulator and thought leader. We take great pride in our proactive contributions to public and professional debate and in the impact of our independent policy-relevant research. For further details consult www.icas.com or contact research@icas.com.
OCEANOGRAFIC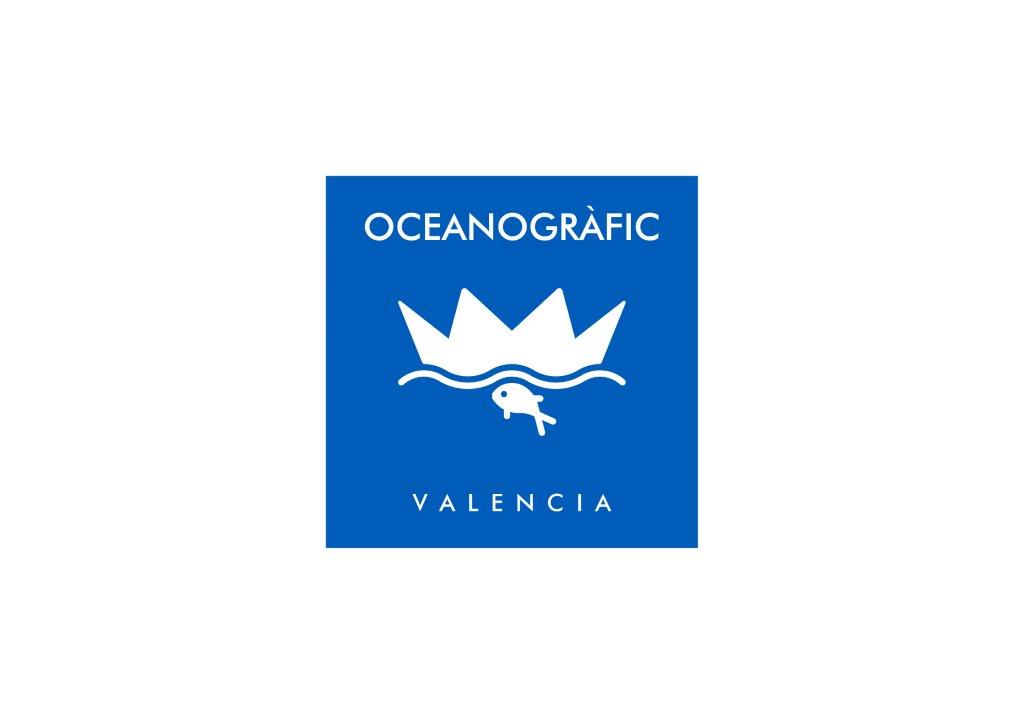 Under an avant-garde architecture, the largest marine complex in Europe proposes a tour through seas and oceans, taking its visitors to the most unique ecosystems of the planet.
Its educational vocation presents, in a playful way, the main problems of nature conservation.
In addition, the scientific nature of the center, generates a continuous production of research, in collaboration with various entities. To sensitize and know are the best techniques to protect. This is the leiv motiv for all the activities carried out in the Oceanogràfic.
https://www.oceanografic.org/en/
COMEVA

The COMEVA (Colegio Oficial de Titulares Mercantiles y Empresariales de Valencia) is the highest professional association in the area of business in Valencia, and its membership encompasses accountants, auditors, business and tax consultants, mediators and legal experts. Founded in 1903, after the transformation of the former Commerce Expert Association, the COMEVA is also the oldest professional association in business and economy in Valencia.
Graduates in Business Administration and Management, graduates in Business Science and graduates in the former degrees in Commerce can join the Association. The COMEVA is an association devoted to the continuous training of his members, and it also organises events and activities that promote the association, the professional growth, and the economic development of its members.
Exhibitors

TAYLOR & FRANCIS


Routledge is the world's leading academic publisher in the Social Sciences and Humanities. We publish thousands of books and journals each year, serving scholars, instructors, and professional communities worldwide. Routledge is a member of Taylor & Francis Group, an Informa business. More information is available via:
SPRINGER

Springer welcomes all participants of the European Accounting Association Annual Congress 2017. Visit our booth, meet our editors to discuss publishing opportunities with us. Get a special discount on the books on display and don't forget to take free copies of our accounting journals. More information is available via our website:
ELSEVIER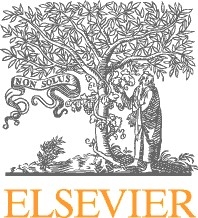 Elsevier is a global digital information solutions business that plays a critical role in the development and dissemination of scientific, technical, and medical knowledge. Elsevier is a leading publisher in the Social Sciences field, with 16 high-quality peer-reviewed journals that cover the entire field of Accounting including Accounting, Organizations and Society and Journal of Accounting and Economics. For more information, visit:
WILEY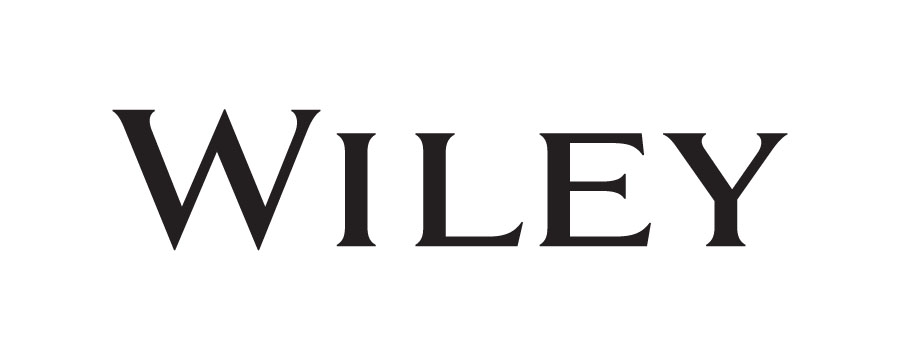 Wiley is a global provider of knowledge and knowledge-enabled services in areas of research, professional practice and education. Developing digital education, learning, assessment and certification, partnering with societies, supporting researchers to communicate discoveries. Our digital content, books and 1600 online journals build on a 200 year heritage of quality publishing. Please consult our website for more information:
http://eu.wiley.com/WileyCDA/Section/index.html
BUREAU VAN DIJK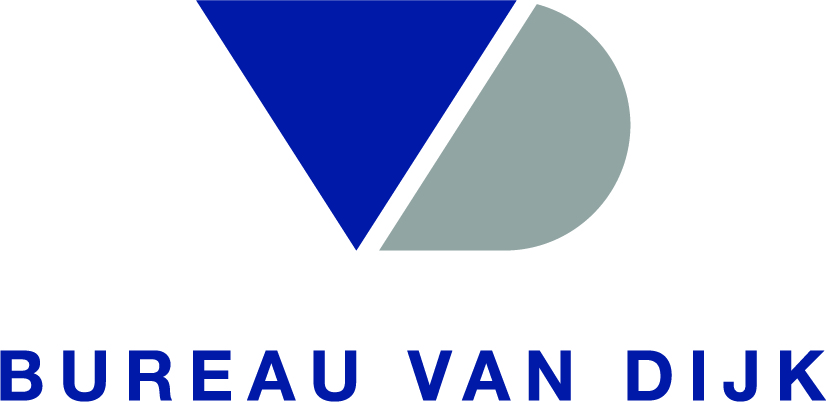 Bureau van Dijk has a long history of supplying academic institutions with company information solutions and many leading universities and business schools are our clients. We provide products that combine robust and reliable financial information, with a wide range of complementary data, and the ideal software platforms for both student and academic research projects.
Our solutions include information on over 200 million companies worldwide with a history of up to 10 years offering you the ultimate global company database. Financial reports are standardised so you can compare companies globally and also use search criteria to find companies with common characteristics. For more information, please visit:
EMERALD

Emerald Publishing publishes high quality, scholarly books and journals in subject areas including Business, Management, Accounting, Finance and Economics. Our ambition is to nurture fresh thinking that makes an impact; we champion the thinkers whose new and specialist ideas make a difference to business, industry and society. For more information, please visit: