Early bird reception in Håkonshallen
Tuesday 10 May from 18.00-19:00 and 20:00-21:00
Håkon´s Hall is more than seven hundred and fifty years old and was built by King Håkon Håkonsson between 1247 and 1261 as a royal residence and feasting hall. When the king's son Magnus Håkonsson Lagabøte married the Danish Princess Ingeborg in 1261, 2000 guests were hosted in three buildings. "Kings held court in the stone hall", as the sagas say.
At that time Bergen was Norway's largest and most important city, and Håkon's Hall was the site of major national events, including the promulgation of Norway's first complete set of laws. Within the thick stone walls you can still hear the echoes of the medieval court's solemn ceremonies and riotous feasts. As a site of national heritage, Håkon´s Hall is still in use for royal dinners and other official occasions.
https://www.bymuseet.no/en/museums/haakon-s-hall/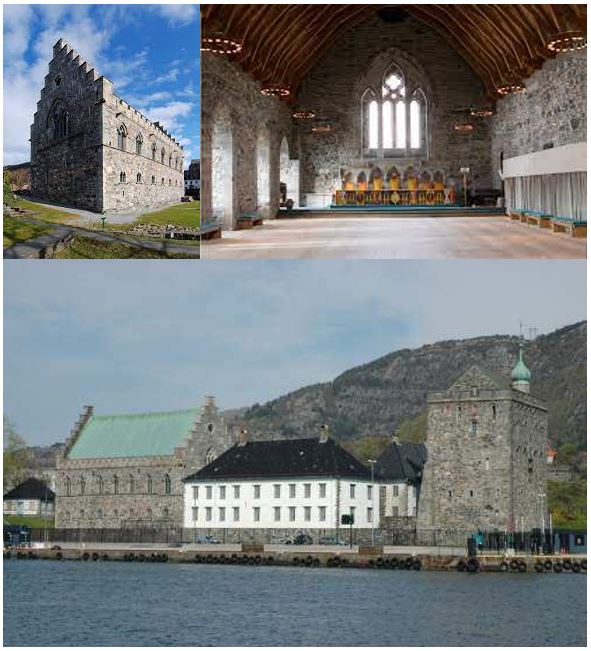 Welcome Gala Dinner at Grieghallen
Wednesday 11 May from 18:45
Location: The Gala Reception will take place at Foyer Griegsalen level 1 and 2
Menu: Delicious food and drinks served in the spirit of the Bergen – UNESCO City of Gastronomy.