Espoo (Swedish: Esbo) is a city and municipality bordering the cities of Helsinki and Vantaa in the Uusimaa region. The city is situated on the northern shore of the Gulf of Finland. Espoo forms a major part of the metropolitan area known as Greater Helsinki. There are several archipelagoes in Espoo. You can find more information on visiting Espoo's archipelagoes at https://www.visitespoo.fi/en/scheduled-archipelago-boats/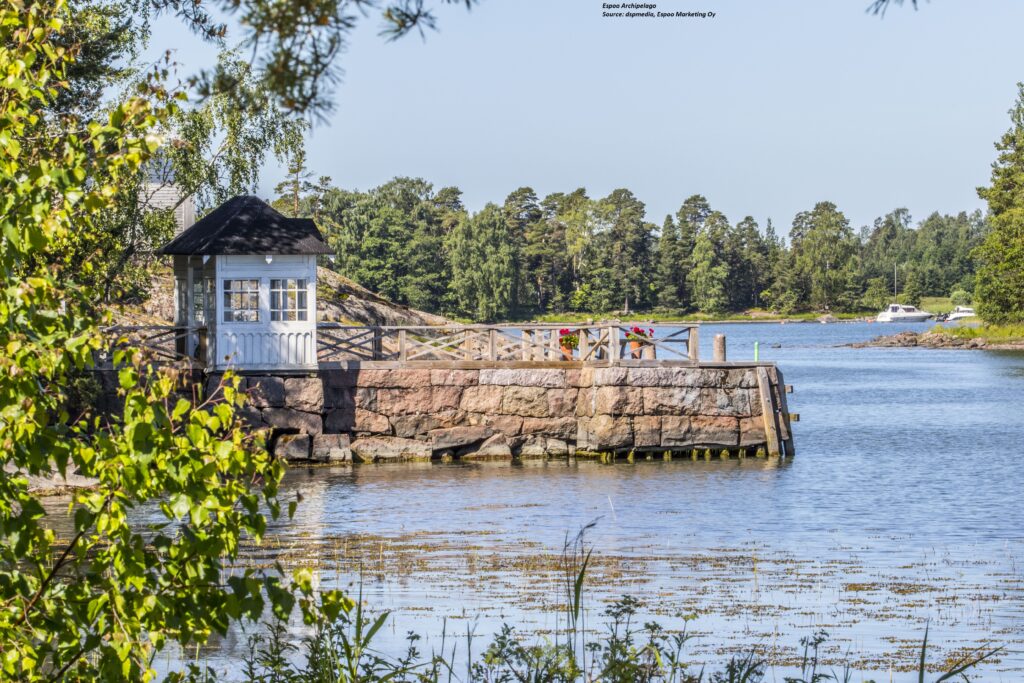 Camping, kayaking, and several outdoor activities close to nature can be performed at the closeby Nuuksio National Park and the surrounding lake highlands. You can find more information about Nuuksio National Park and different activities at https://www.visitespoo.fi/en/best-in-espoo/nuuksio-national-park/.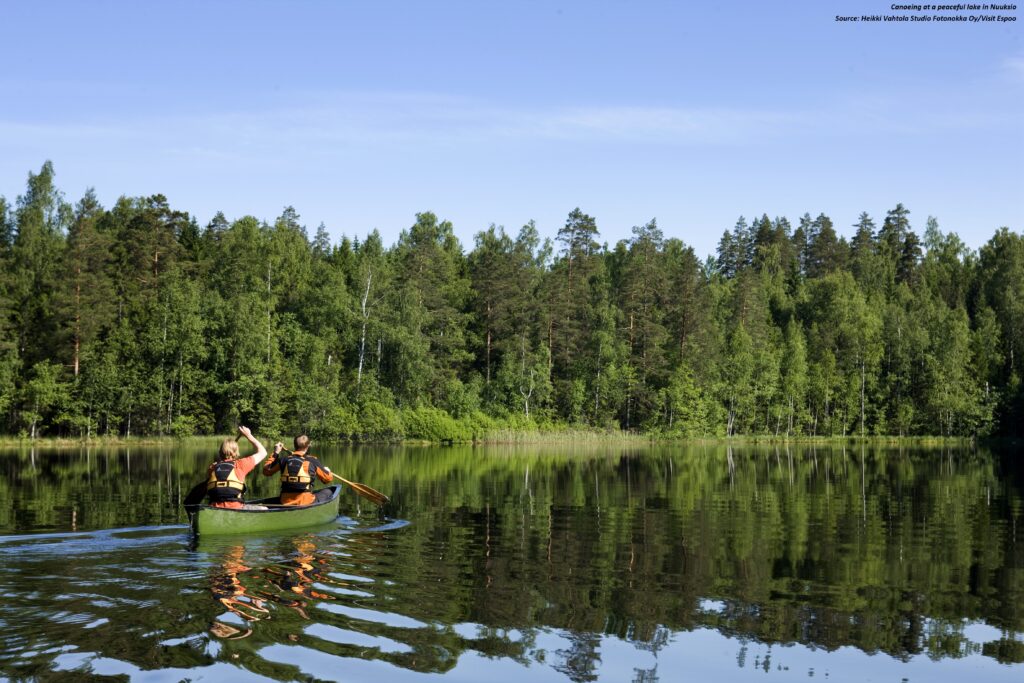 Haltia – The Finnish Nature Centre is a nature and outdoor center situated close to the Nuuksio park. Haltias' nature exhibitions depict the magnificent scenery of Finland's National Parks. More information on Haltia is available at https://haltia.com/en/.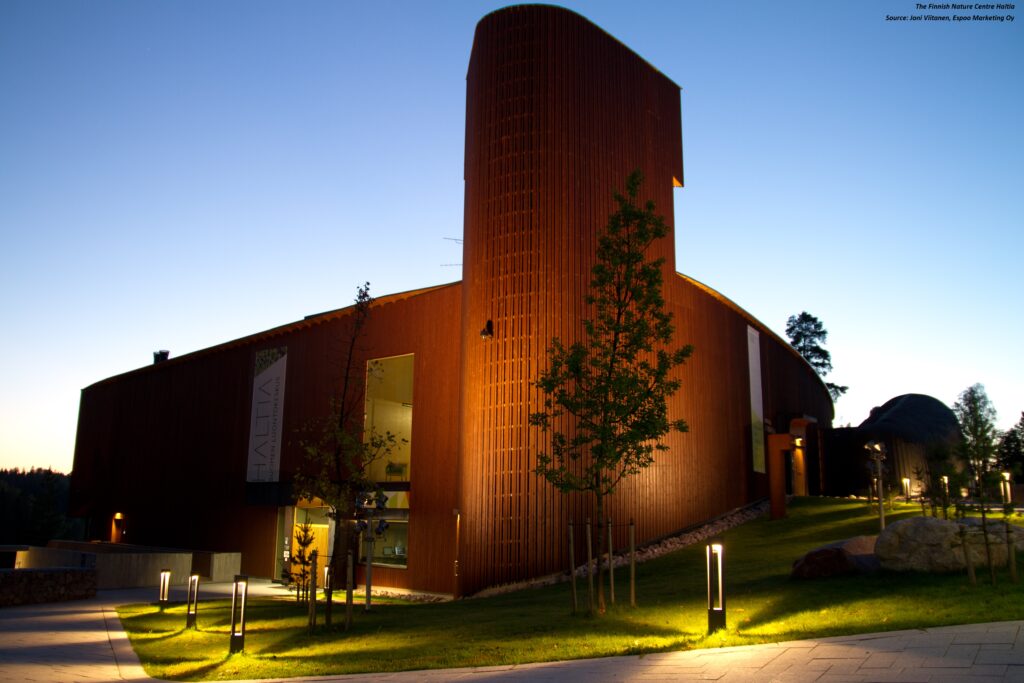 The city of Espoo hosts several museums, including the Museum of Modern Art called EMMA (Espoo Museum of Modern Art) – consisting of 3000 works highlighting modernist art and design, KAMU – the Espoo city museum of cultural history, Gallen-Kallela Museum showcasing modern art, the Finnish Museum of Horology and Jewellery Kruunu hosting frequently changing exhibitions on watches and jewelry.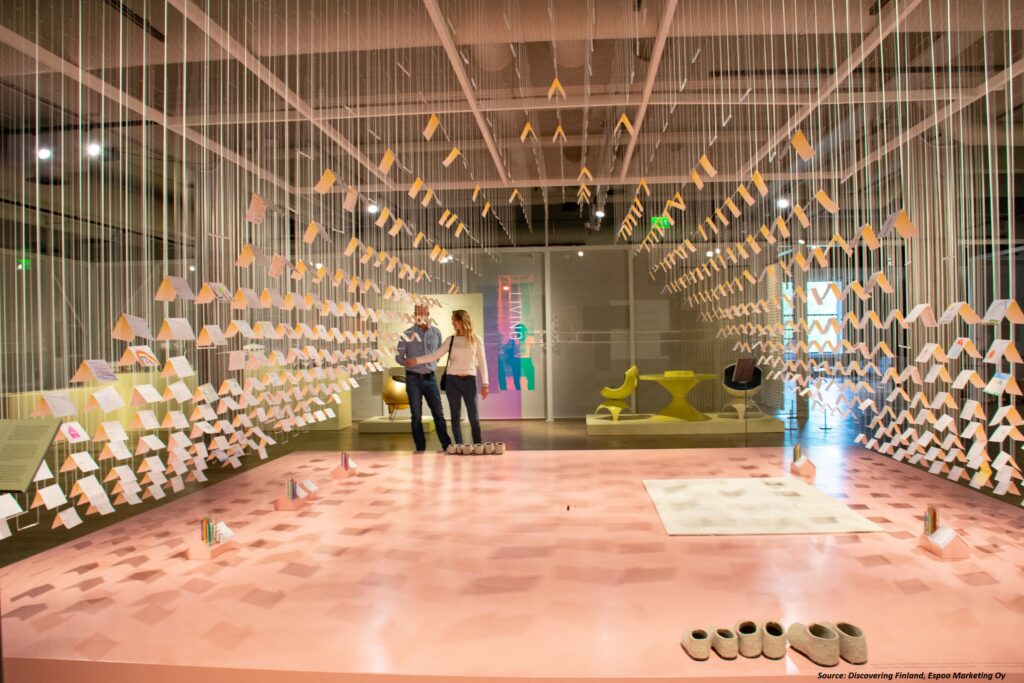 More information on different museums are available at the following websites:
The Espoo cultural center, home of the world-renowned Tapiola Sinfonietta is located in Tapiola (Swedish: Hagalund).