About the host University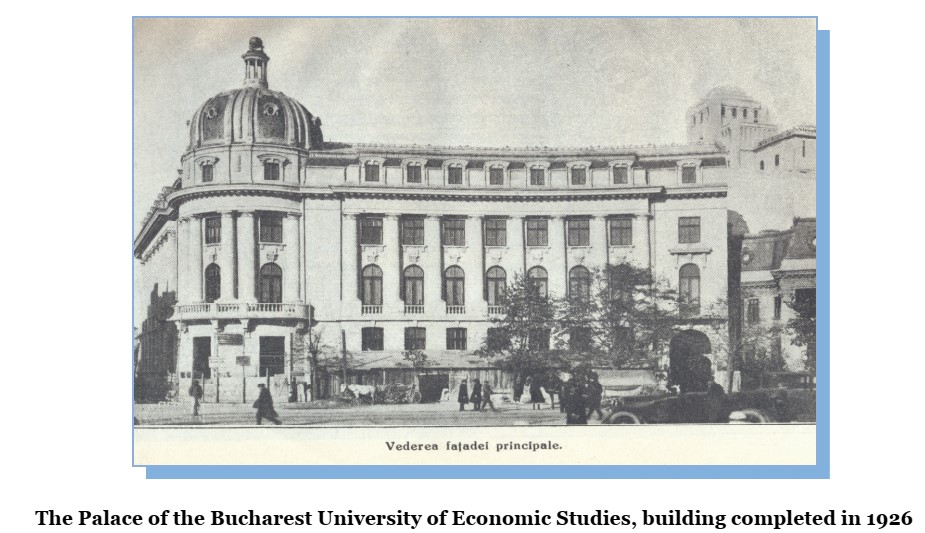 Founded in 1913 as The Academy of High Commercial and Industrial Studies, the Bucharest University of Economic Studies (Ro: Academia de Studii Economice din Bucureşti – ASE) is the first Romanian institution of higher education in economic sciences and public administration and remains the leader in these areas. Currently, ASE enrolls about 20,000 students in 13 faculties offering a wide range of programs in economics, business, public administration, sociology, applied modern languages and business law. ASE delivers undergraduate, graduate and doctoral degrees in the Romanian, English, French and German languages. ASE is present in the World`s Universities with Real Impact (WURI) Rankings for the third consecutive year in 2023, it holds the best position among Romanian universities in the Times Higher Education (THE) World University Rankings 2023, as well as the QS World University Rankings by Subject 2022 and Shanghai Global Ranking of Academic Subjects 2018 in the field of Economics. ASE is the Romanian university with the best employer reputation, according to the 2018 QS World University Rankings.
The mission of the Faculty of Accounting and Management Information Systems of ASE is to further educational and research excellence in its core fields. In the accounting field, the Faculty consistently ranks as both a national and European leader based on recent rankings (U-Multirank). Leveraging international professional accreditations, collaborations with prestigious international and national education institutions, membership in various professional associations and relationships with a wide variety of corporate partnerships in terms of both size and scope, our programs are uniquely qualified to prepare students for a wide range of domestic and international career options and to foster a lifetime of professional development.
ASE's main building's iconic dome was the inspiration for the EAA 2024 congress logo, indicative of educational excellence, commitment to high quality and Bucharest's Parisian architectural style.