The EAA is presenting the first online course of the academic year 2022-2023, a series of sessions on Data Analytics with Power BI. The series will consist of 3 three-hour hands-on sessions, 1:00 pm-4:00 pm CET, on the following dates:
Introduction to Data Analytics with Power BI 
October 31
This session provides a hands-on introduction to Microsoft Power BI, a business intelligence tool which has been developed with Excel users in mind. More specifically, this session will provide you with the following knowledge:
How to build powerful interactive reports with little effort.
How to explore data relationships such as time series and correlation.
How to enhance data sets with information that you need for decision making.
How to integrate Power BI into your accounting classes.
Data Preparation: A Deep Dive and Teaching Strategies 
November 7
This session provides a deep dive into Power BI's data preparation tool: Power Query. More specifically, this session will provide you with the following knowledge:
How to use Power BI/Power Query for data preparation.
How to extract and integrate data.
How to clean data.
How to transform data for analytical purposes.
Using a patterns approach, twenty common data preparation scenarios will be discussed and applied to a case. For each scenario (pattern), best practices and detection and correction techniques (Power Query) will be discussed.
How to use a patterns approach to effectively teach data analytics in the accounting classroom.
Applying Data Analytics to Accounting 
November 14
This session demonstrates how data analytics and Power BI can be applied to accounting and integrated into accounting courses. More specifically, this seminar will provide you with the following knowledge:
How to solve accounting problems with data analytics.
How to teach accounting concepts using data analytics.
What skills does the accounting profession expect from our students?
Prerequisites: No specific skills are required for this online course. However, each session will build on the prior session.
Advance Preparation: Participants will receive a detailed email one week before each session which will describe how to download and install Power BI Desktop, how to get access to the handouts and data sets, and so on.
Presenters: Guido Geerts, University of Delaware, Gail Hoover King, Washburn University
Guido L. Geerts is a professor of accounting and EY Faculty Scholar at the Lerner College of Business, University of Delaware, where he teaches accounting information systems and data analytics. He received a Ph.D. in accounting information systems from the Free University of Brussels, Belgium in 1993. Guido has published more than twenty articles in accounting and information systems journals. He has received numerous teaching, research, and service awards, including the 2015 University of Delaware's Excellence in Teaching Award and the 2018 American Accounting Association Outstanding Service Award. Guido is the former chair of the Technology Task Force for the Pathways Commission Recommendation 4 (Curriculum and Pedagogy) and currently serves as a Trustee on the AICPA Foundation Board.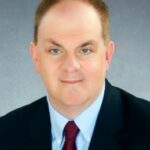 Gail Hoover King is a visiting professor for the School of Business at Washburn University where she created and teaches the Foundations of Data Analysis course and helped develop a major, minor and certificate program in Business Data Analytics.  She received bachelors and masters in accounting from the University of Kansas and her doctorate from the University of Northern Illinois School of Business.  Her research focuses on learning, assessment and curriculum.  She has received numerous teaching and service awards, including the 2017 Jim Bulloch Award for Innovations in Management Accounting Education sponsored by the IMA, 2017 Mark Chain Innovation in Graduate Teaching Award from the AICPA/Federation of Schools of Accountancy, and 2016 Bea Sanders/AICPA Innovation in Teaching Award Honorable Mention.  She has been recognized for her service to the American Accounting Association receiving the 2014 American Accounting Outstanding Service award and the 2019 Hall of Honors Award from the Teaching Learning and Curriculum Section.