The recording is available here.
Over the last two decades, two global crises, the financial crisis of 2008 and the Covid-19 crisis, have posed strong challenges to governmental entities and have shown the importance of having strong accounting systems to discharge accountability towards the general public and assist politicians and managers in taking better decisions. Accrual accounting and the process of harmonization of accounting practices is at the core of the public sector accounting debate both at the European and international level. But while there is an increasing agreement on the need of better accrual accounting systems, many open questions remain regarding the process of standard setting and the contents of the standards especially when it deals with public sector specific activities and specificities. At the same time, non-financial and sustainability reporting has gained momentum in the private sector, while in the public sector is still in its infancy, even if non financial performance reporting in several forms has been considered part of the annual reports of public administrations. The role of the public sector in sustainable development and in Sustainable Development Goals achievement calls for sustainability reporting becoming part of public administration reports. The different alternatives that emerge regarding non-financial reporting deserve attention by policy-makers and regulators.
The seminar aims to emanate and facilitate the discussion on these important issues that are critical for the future of financial and non-financial reporting in the public sector. The objective is to provide a forum for standard setters, academics and practitioners to discuss and debate about the best way for standard-setting and reporting to move on.
The seminar will be held from 13:00-15:00 CET on 5 October.
The panelists: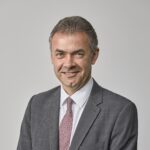 Ian Carruthers
Ian Carruthers became Chair of the International Public Sector Accounting Standards Board (IPSASB) in 2016, having been a Board Member since 2010. Having completed his second term (2019 – 2021), Ian has now been reappointed as IPSASB Chair for a third term through to the end of 2024.
After joining HM Treasury from PricewaterhouseCoopers in 1999, Ian played a key role in the UK Government's transition from cash to accrual budgeting and reporting, in particular leading its Whole of Government Accounts program. He joined CIPFA in 2006. As part-time Chair, CIPFA Standards, Ian has been involved in all aspects of the Institute's guidance development activities, including leading its work on the Role of the Public Services CFO, and the development of the International Framework for Good Governance in the Public Sector in partnership with IFAC.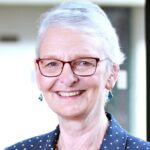 Carolyn Cordery
Carolyn Cordery is Chair of the New Zealand Accounting Standards Board, sits on the Australian Accounting Standards Board, and the Practitioner Advisory Group of the International Financial Reporting for Non Profit Organisations (IFR4NPO) project.
Her research focuses on not-for-profit organisations' accounting and accountability, often making international comparisons. Carolyn's research into public sector audit as a means of accountability includes a Routledge book with Professor David Hay. They recently completed a project on audit challenges in Pacific nations. She is Joint Editor of Accounting History and Associate Editor of British Accounting Review and Meditari Accountancy Research.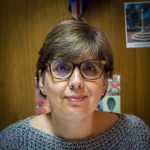 Susana Jorge
PhD in Accounting and Finance, Local Government Accounting (University of Birmingham, UK).
Associate Professor with habilitation, Faculty of Economics, University of Coimbra, Portugal, lecturing Public Sector and Business Financial Accounting.
Affiliated researcher of the CICP – Research Centre in Political Science, University of Minho, (Braga) Portugal. Collaborator researcher of the CeBER – Center for Business and Economics Research, University of Coimbra, Portugal.
Research interests: Public Sector Accounting and Management, focusing on financial reporting and IPSAS, and in the Local Government.
Chair of the Executive Board of the research Network CIGAR – Comparative International Governmental Accounting Research.
Member of the Academic Advisory Group of the International Public Sector Accounting Standards Board (IPSASB-AAG).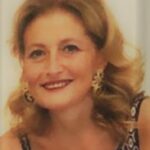 Francesca Manes Rossi
Francesca Manes Rossi is Associate Professor of Accounting in the Department of Economics, Management and Institutions at the University of Naples, Federico II (Italy). She earned her Ph.D. in International Accounting from the same university. She is an experienced educator and researcher in several accounting issues related to financial reporting and disclosure (including sustainability and integrated reporting), performance measurement, and audit, particularly in public sector organizations. In the last few years, she has researched and published intensively and has been visiting professor at several universities in Europe, China, and United States. Francesca is Co-chair of XII PSG EGPA and a Member of EGPA Steering Committee.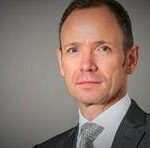 Nils Soguel
Nils is full professor of Public Finance and the Director of the Swiss Graduate School of Public Administration (IDHEAP) at the University of Lausanne. He chairs of the Swiss Public Sector Financial Reporting Advisory Committee, the accounting standard-setting body for all the local, state and national public entities (www.srs-cspcp.ch). His research interests include public sector financial management, fiscal policy, fiscal federalism, and valuation of nonmarket goods. He has written, co-authored or edited several books along with numerous articles in professional journals. He acts as a consultant on a regular basis to several Swiss national agencies and local governments.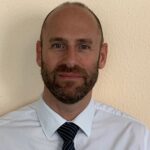 John Verrinder
John Verrinder has worked on macroeconomic statistics at Eurostat for more than 20 years, and is responsible for the European Public Sector Accounting Standards (EPSAS) project. He has extensive experience on national accounts and government finance statistics. Prior to joining the European Commission, John worked at the UK Treasury where he was responsible for public expenditure issues.
The organisers and moderators:
| | | | |
| --- | --- | --- | --- |
| | | | |
| Isabel Brusca | Sandra Cohen | Mariafrancesca Sicilia | Ileana Steccolini |