The EAA Education Committee is glad to announce a new education event on "The use of gamification in accounting education".
Today's accounting students have different expectations and learning motivations, which impact the teaching and learning process and prompts educators to consider the adoption of game-like mechanics into university teaching environments as a pedagogical strategy.
What is the 'gamification of learning' in accounting education? How is it used inside and outside the classroom?
Matt DAVIES (Aston University UK) and Poh Sun SEOW (Singapore Management University) will be sharing their own experiences in the development and integration of 'gamification of learning' in accounting education.
When: November 17, 2022, 10.00 – 11.00 AM Brussels time
The recording is available here.
Short Bios:
Matt DAVIES (Aston University UK)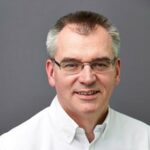 Matt is a Senior Lecturer in Accounting and Finance and National Teaching Fellow at Aston Business School.  He is a Chartered Accountant and an experienced accounting and finance teacher and trainer with special interests in executive and entrepreneurship education, online and blended learning, gamification and business simulations. Matt is co-creator of the Accounting Bissim business simulation and has extensive experience of using the simulation within his teaching, from MBA modules to short courses for entrepreneurs and for corporate clients such as Babcock, Collins Aerospace and National Express.  The simulation is also used at Birmingham, DMU, Manchester, Novia and Sofia Universities. Matt was also the Project Lead for the 'Financial Education for Future Entrepreneurs' (FEFE) project which was funded by the Erasmus+ programme of the European Union.  The main output of the FEFE project was a mobile digital game, Count FEFE, which develops accounting and finance skills for business. Since 2011, Matt has delivered accounting and finance workshops for the Goldman Sachs 10,000 Small Businesses Programme, and since 2016 has acted as the programme's UK National Finance Faculty Lead.
Poh Sun SEOW (Singapore Management University)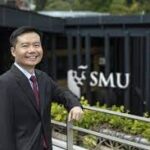 Dr Poh-Sun Seow is Associate Professor of Accounting (Education) and Associate Dean (Teaching and Curriculum) of the School of Accountancy at Singapore Management University (SMU). His teaching and research interests are in accounting information systems, accounting data & analytics, behavioural issues in accounting and accounting education. He is a Fellow Chartered Accountant of Singapore and Fellow of CPA Australia. Dr Seow has received several international teaching awards from American Accounting Association, Canadian Academic Accounting Association, and European Accounting Association. He was inducted on the SMU Teaching Honour Roll in 2017 for receiving at least three SMU Undergraduate Teaching Excellence Awards. He also received the SMU Teaching Excellence in Postgraduate Professional Programmes Award in 2020. For more details, do see
https://faculty.smu.edu.sg/profile/seow-poh-sun-771
Links and Additional resources:
Accounting Bissim website: https://www.accountingbissim.com/
Latest Version of the Count FEFE game:
          iPhones: https://apps.apple.com/gb/app/the-count-fefe/id1605827547
            Android:https://play.google.com/store/apps/details?id=com.elearninstudios.thecount&gl=GB
SMU Challenge App:
The SMU Challenge (previously known as Accounting Challenge) game app is the first mobile-gaming app for accounting. It is freely available in iOS and Android version. As of 31 May 2022, the total number of downloads was 40,268, spanning 90 countries. The app aims to engage students to play and learn accounting on the go, anywhere at any time. For more details, do see https://accountancy.smu.edu.sg/accounting-challenge-ace