For over 40 years, the European Accounting Association (EAA) has helped develop and support a rich and diverse community of accounting scholars and students in producing and disseminating high-quality accounting research, sharing best practices in accounting education, and creating opportunities for academics to interact with accounting professionals and regulators.
With well over 2,000 members from across Europe and around the world, the EAA brings together academics, doctoral students and professionals to facilitate the exchange of accounting ideas and knowledge. Such exchanges occur through various means, such as our annual congress and conferences, our EAA journals (European Accounting Review and Accounting in Europe), our committees, Newsletter and virtual activities, including the Accounting Resources Centre (ARC). The EAA also provides a venue for PhD students to present their research and meet recruiting universities in our annual Talent Workshop. Please explore our website for more information on these (and other) initiatives.
There has never been a better time to consider joining the EAA. Accounting is regularly implicated in the search for solutions to important economic, social and environmental problems and there remains a great deal to learn. As a member, you will receive news about upcoming events, gain electronic access to our journals and be eligible to vote in the election of the EAA's officers. You can also take advantage of the various resources available on the ARC, including the PhD Mentoring Initiative, information about events, blogs and recordings of previous virtual activities.
Our association depends heavily on volunteers generously committing their time and energy. We therefore encourage members to get involved in our community by following this link.
There are many reasons to become an EAA member, but the principal benefit is the chance to join a thriving community of scholars and PhD students seeking to contribute to our understanding of accounting.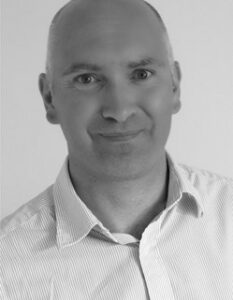 Mark A. Clatworthy
President of the European Accounting Association (2023-2025)